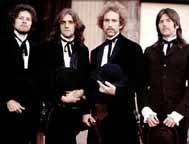 Don, Glenn, Bernie, and Randy were dressed up when they first came to town.
Jackson Browne, J.D. Souther, Bernie, Randy, Don, and Glenn chillin' outside the local saloon.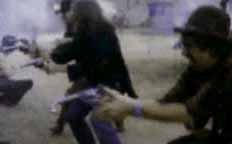 By this time, it seems that the Eagles got into a disagreement with the locals. This is from a video of Randy, Glenn, and Bernie shooting it up.